Internet, Data, Voice Packages to Fit Your Business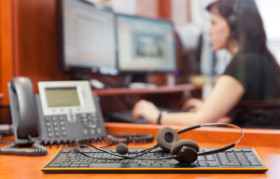 From basic network connections to comprehensive data solutions, KBK Group has all the products and services customers would need to address their communication/networking needs. Partnering with KBK Group will enable our customers to get services in the following areas:
Dedicated Internet Access: KBK Group offers a myriad of ways to meet your data and internet access needs. Whether it's broadband, Ethernet, or fiber, we have the experience and partners to give customers the speed, reliability and affordability needed to keep you connected.
Voice: Competitive phone service pricing for today's business environment including analog, PRI, and SIP delivery. KBK Group is committed to providing customers with viable telecommunications solutions that help businesses meet their goals while reducing expenses.
Broadband & DSL: With our Broadband and DSL Internet Service your business will be able to send and receive files with lightning speed. Available at various connection speeds, we can provide the right solution to meet your business needs.