Best Business Rate Packages for Telephone, Internet & Data
Reduce Overhead, Increase Bandwidth, Efficiency & Profit
Based in Columbus, Ohio, our mission is simple…
To provide a broad range of telecommunications data & internet services to businesses that fit their needs. The focus is to service our customers and create strong, long lasting business relationships. Very often KBK Group can help businesses reduce expenses, enhance company resources, and increase revenues while providing exceptional service.
Because we work with the top industry providers, we offer the same rates or better than you would get directly, while giving you back the valuable time you would spend on research to find the best solutions.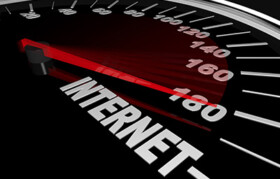 More than 20 years in the Telecommunications and data networking industry. 6 Yrs with AT&T direct.  13 Yrs as Indirect Partner within the Telecom industry.  Last 10 yrs managing and maintaining our own firm.
We provide Voice, Data, Internet and Long Distance Solutions through a myriad of partners. We analyze, consult, and offer solutions regarding telecommunication needs and wants. Very often we can reduce expenditures by 30-50%.
We represent AT&T, Time Warner Cable, TW Telecom, Windstream (formerly Nuvox/Paetec), Easton Telecom, TNCI and a myriad of other national and international telecom providers.
Let us analyze your current provider contracts and help save you money now.
We understand that communications are the backbone of every business. We understand how the hardware, the equipment, and the services need to interact to present the best package specifically tailored to your business. As your business grows, we can further augment your services to cater by increasing bandwidth, access, phone systems and lines, VOIP extensions and more. We can quickly analyze your current provider contracts and needs to recommend the best combination of services at the best rates to satisfy all communication requirements for your business.
Reduced Energy Bills: We are also helping clients reduce costs on electric and gas services in the energy marketplace by up to 30%. We have aligned with energy suppliers to offer savings over current utility rates.