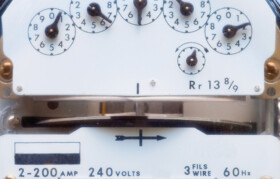 Why would you pay more for the exact same product?
Deregulation has opened the door for electric and natural gas wholesalers who offer great low rates that directly impact your bottom line. In the same manner that we analyze your phone, internet and data, we determine your usage volumes to leverage our partnerships to provide you with the same electricity and gas at significant cost savings.
Reduce your electricity and gas bills now: Contact us for a quick evaluation to reduce your overhead immediately. There is absolutely no reason to continue paying more money for the exact same service.